Addent: Temperature Data Analysis App: Precision Quality Assessment
LogMaster 8 Ch Tester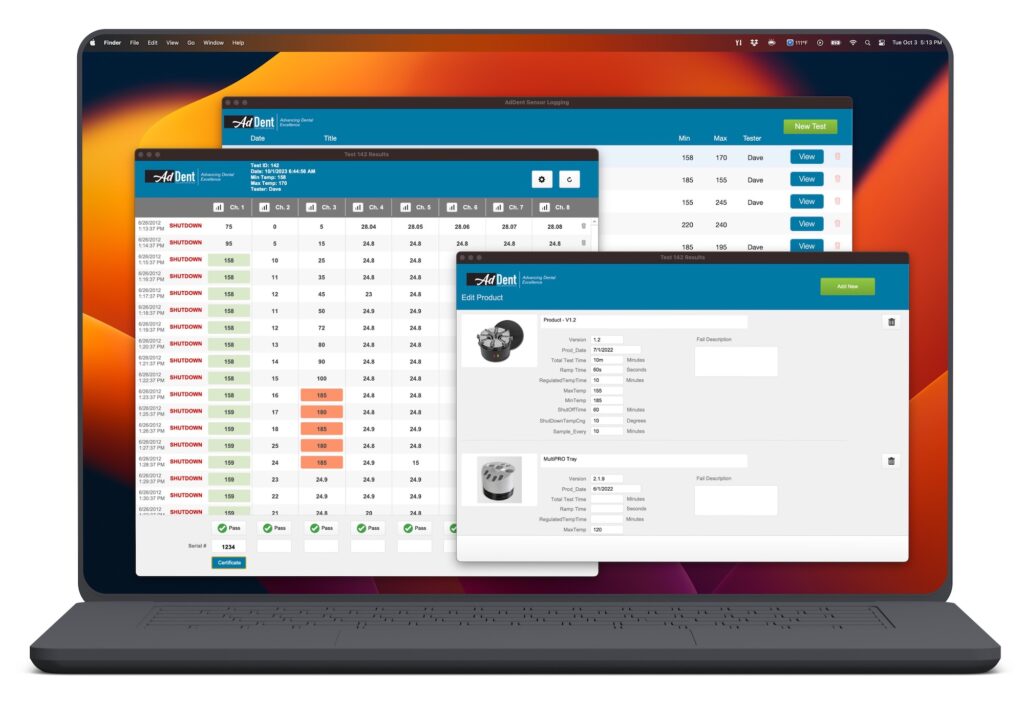 In an industriy where temperature control is critical, the need for accurate data analysis is paramount. Enter AdDents Temperature Data Analysis Application, a powerful solution designed to process exported temperature data, assess its correctness, and deliver precise pass/fail determinations.
Key Features: 
Data Import: Our application seamlessly imports temperature data exported from various sources, making it an adaptable solution for your temperature quality assessment needs.
Correctness Assessment: Utilizing configured variables and thresholds, the app rigorously evaluates the imported temperature data for accuracy. This ensures that products or processes meet the necessary quality standards.

Pass/Fail Determination: With precision and consistency, the application automatically classifies temperature data as either a pass or fail based on the predefined criteria. This eliminates the potential for subjective assessments and minimizes errors.
Historical Data Repository: Access historical temperature data at your fingertips for comprehensive analysis. This historical database is invaluable for tracking trends, quality control, and compliance reporting.
Alerts and Notifications: Stay informed with timely alerts and notifications regarding data accuracy. Receive alerts via email or SMS when temperature data requires attention, enabling swift corrective actions.
User-Friendly Interface: The application's intuitive interface ensures that users of all skill levels can effortlessly manage temperature data and review pass/fail determinations.
Benefits:
Data Accuracy: Achieve confidence in your temperature data accuracy assessments, enhancing product quality and safety.
Efficiency: Automate data correctness assessments to reduce the risk of human error and improve efficiency in quality control.
Compliance and Reporting: Simplify compliance reporting with a historical data repository, supporting audits and regulatory requirements.
Our Temperature Data Analysis Application is a game-changer for businesses that rely on precise temperature data assessment. By processing exported temperature data, evaluating its correctness, and providing automated pass/fail determinations, it ensures quality and compliance while streamlining processes.