Parkland International realty
Parkland International Realty Inc.
MLS Driven website realtime 12 hour updates pulled from state MLS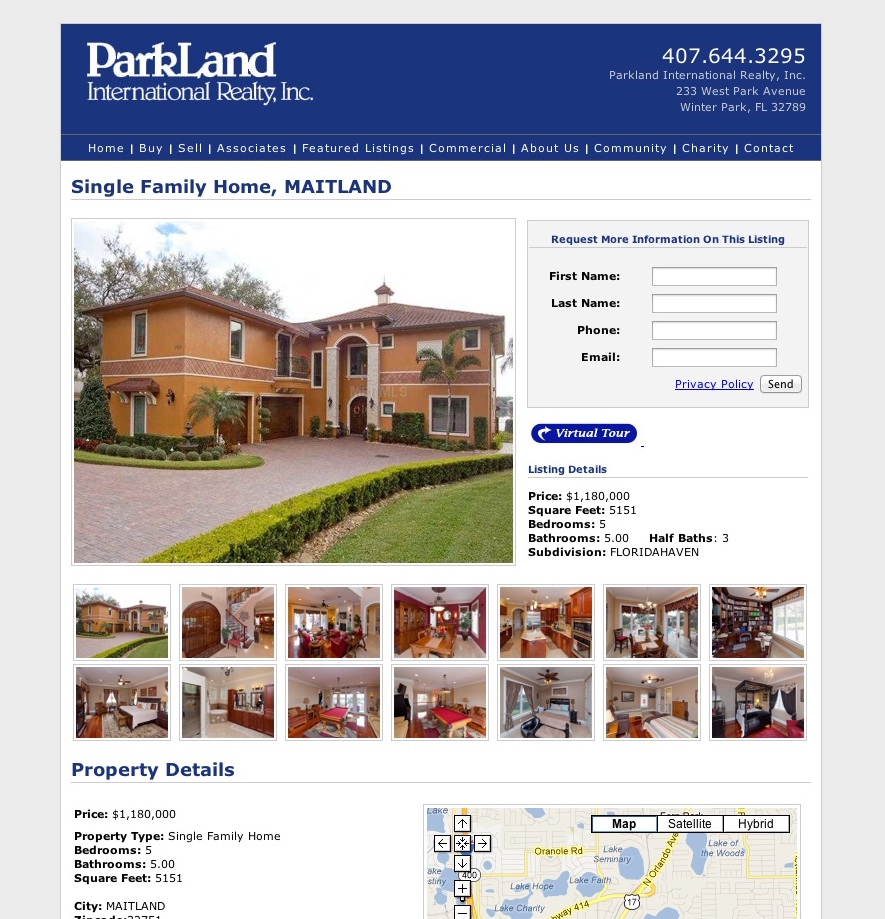 One of the first Central Florida Realtime Real estate websites running MLS custom download
Oapture and download over a million listings every day, optimize the data and update the current database. Keep old listings for 6 months and remove after.
Our approach was to present the site as a visual editorial platform with quarterly features based on events and occasions the brand was focused on. Each quarterly focus would be marked by the hero and custom tags that filter content.